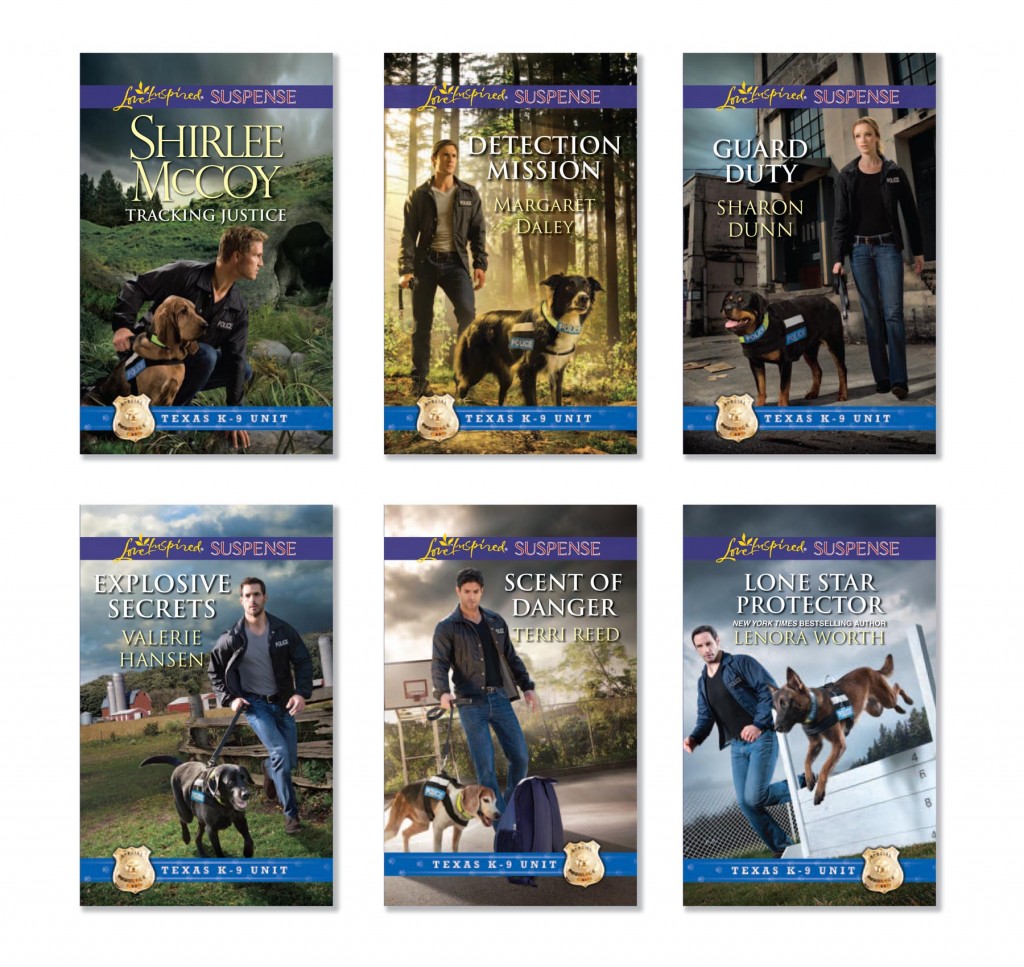 My new book Guard Duty is part of a larger Love Inspired Suspense series called the Texas K-9 Unit. Each book features a separate police officer and their canine partner and of course has a romance element to it. My book had the only female officer in the series. Valerie's K-9 partner is a Rottweiler named Lexi.
Though you can read any book separately and get a complete suspense and romance story, all the books are linked together by a big storyline which concerns a missing police dog and a crime syndicate that has taken over Sagebrush, Texas, the fictional town where the books take place.
This was my first time working on a series like this with five other authors. I had a ton of fun. Writing is by its nature a solitary activity so it was a nice change to be a part of a team.
Here are the books in the order of their release (one each month) starting in January 2013
#1, TRACKING JUSTICE by Shirlee McCoy
#2, DETECTION MISSION, by Margaret Daley
#3, GUARD DUTY by Sharon Dunn (that's me)
#4, EXPLOSIVE SECRETS, by Valerie Hansen
#5, SCENT OF DANGER, by Terri Reed
#6, LONE STAR PROTECTOR, by Lenora Worth