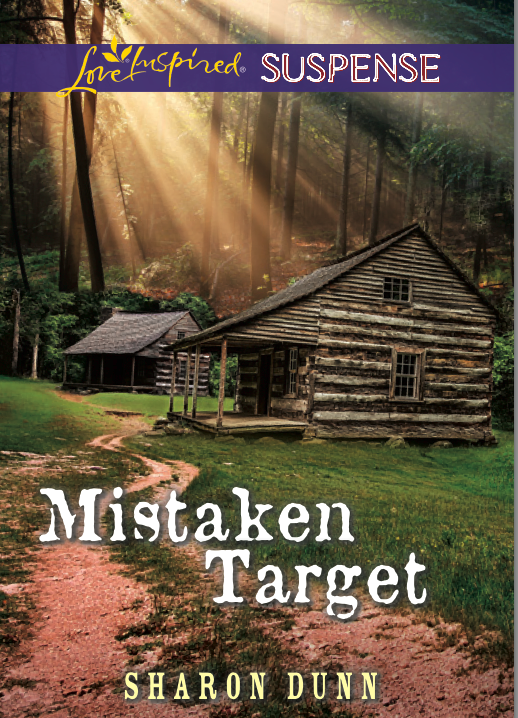 Mistaken Target
Former socialite Samantha James flees to the isolated island retreat for a job and to put her life back together. When an assassin breaks into her cabin, not realizing she switched with his real target FBI informant Diego Cruz, her life is under threat because she can identify the would be killer. Diego feels responsible for Samantha being put in the line of fire and vows to keep her safe. But the killer is watching their every move and hot on their heels.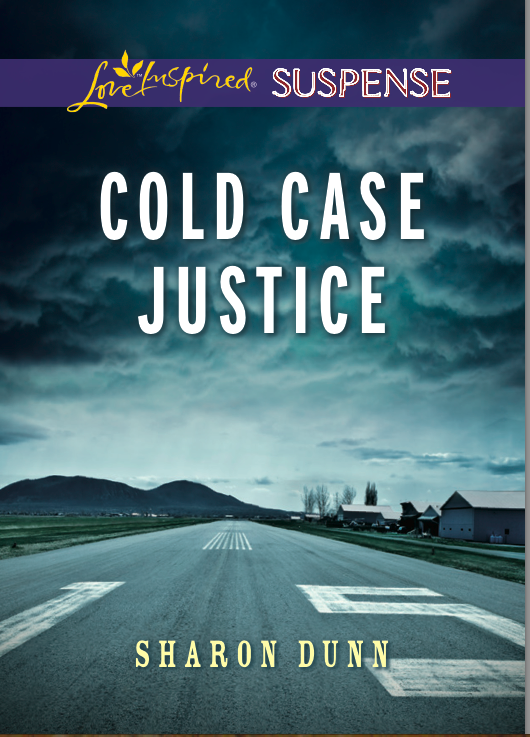 Cold Case Justice
After witnessing the murder of her child's father, Rochelle Miller flees. Ten years later, she and her son are still on the run. But now, the killer has tracked them to Montana. When the killer causes a car accident Rochelle is seriously injured. EMT Matthew Stewart is the first responder on the scene. He vows to protect her and her son.
Wilderness Target
Clarissa Jones is running for her life. Though she has no idea why her ex-boss want her dead. Deep in the Montana woods she finds what seems like the perfect hideout in Ezra Jefferson's survival training school. The ex-military outdoorsman has the skills to keep her safe but only if she'll lower her defenses and learn to trust.

Montana Standoff
Sarah Langston's brother has gone missing and now two thugs have dragged her into the wilderness. They will kill her if she doesn't talk. But even she doesn't know what has become of him. Sarah is rescued by the last person she ever wanted to see again, former police officer Bryan Keyes, the father of the baby she gave up for adoption when they were both troubled teens. Bryan is convinced her brothers disappearance is connect to a human trafficking ring he was investigating. Can Sarah and Bryan overcome their past to create a future together and find her brother before it is too late?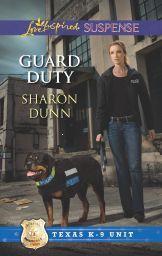 Guard Duty
Book Three in the Texas K-9 Unit series
Rookie Police officer Valerie Salgado can identify a murderer who is probably a member of the crime syndicate that has plagued the town of Sagebrush Texas for months. With a death threat hanging over her head, she has new responsibilities caring for her niece and proving herself as a member of the K-9 police unit. When FBI agent Trevor Lewis comes into town looking for a fugitive, he offers her protection in exchange for her help.  A troubled childhood has left more walls around Trevor's heart than a maximum security prison.  
 Top Secret Identity
When she entered the Witness Protection Program, Morgan Smith had to give up everything. Now she spends her days on an Iowa farm taking care of horses and teaching children to ride and hiding her identity. But danger finds her anyway. She longs to tell her handsome boss Alex Reardon everything about the troubled adoption agency she worked for, a missing infant, and the attempt on her life. But that could put Alex's life in danger too.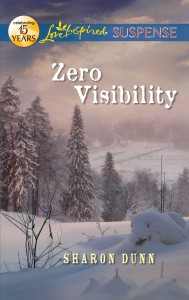 Zero Visibility
Two strangers find themselves stranded on a mountain during a freak storm and pursued by thieves bent on killing them.
Buy from: Amazon | Barnes & Noble | Books-a-Million | Christianbook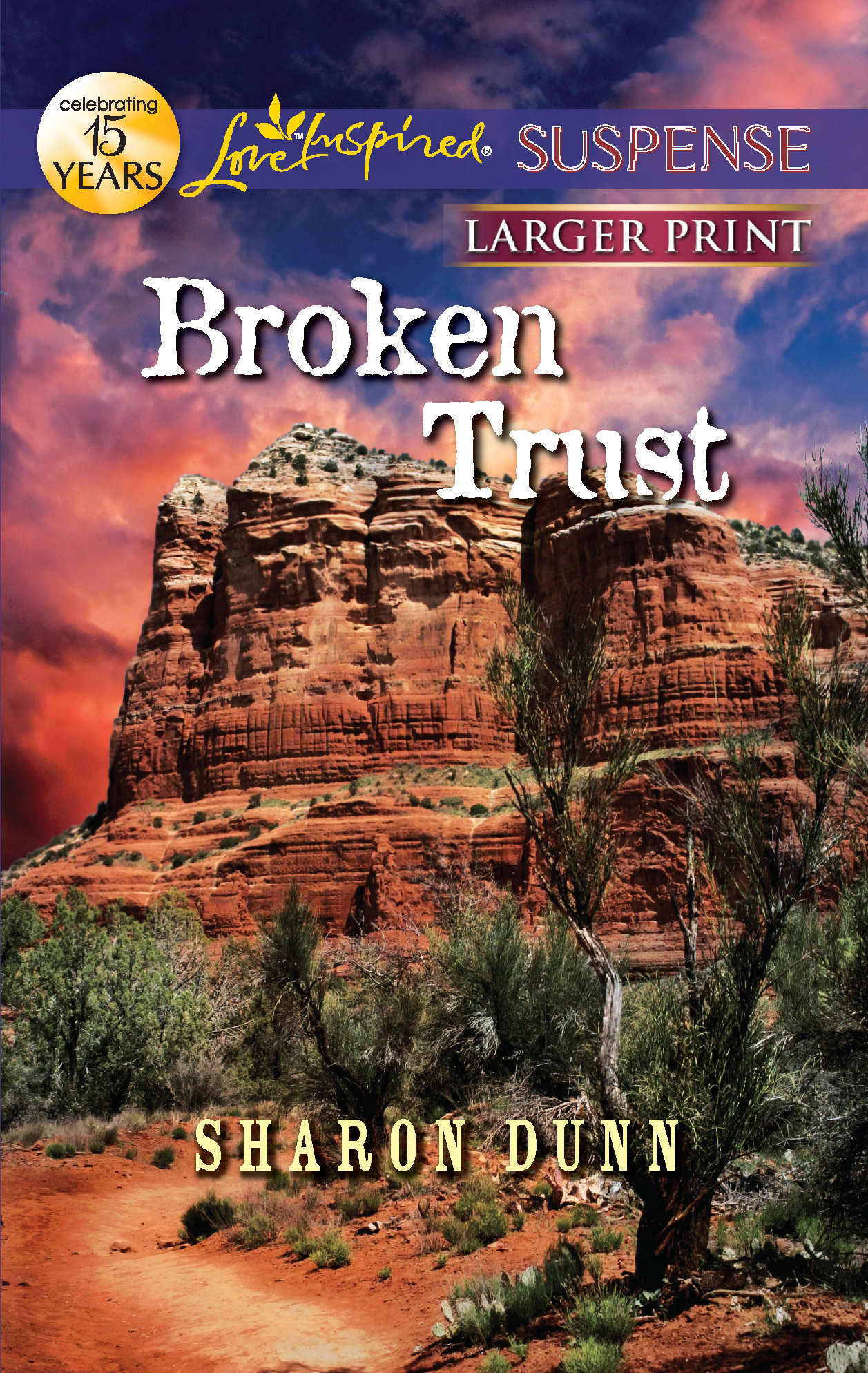 Broken Trust
When an extreme militia group moves into a small town in Montana, Sheriff Christine Norris must work with FBI agent Wyatt Green, the man who broke her heart ten years ago.
Buy from: Amazon | Barnes & Noble | Books-a-Million | Christianbook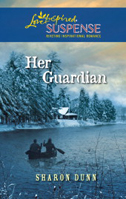 Her Guardian
Julia Randel lost seven years of her life when she was kidnapped at age 13 by the cult leader Elijah True. Now she is ready to testify against him, but his loyal followers will stop at nothing to see that she doesn't make it into a courtroom. Can Julia's bodyguard, Gavin Shane, keep her safe until the trial?
Buy from: Amazon | Barnes & Noble | Books-a-Million | Christianbook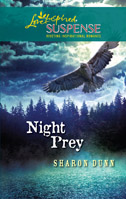 Night Prey
2011 Carol Award Winner
As director of the Birds of Prey Rescue Center, Jenna Murphy wants to protect the wild raptors she feels such a strong connection to. When injury to the birds escalates to a break-in and threatening note, she enlists the help of childhood friend Keith Roland. Both Jenna and Keith have wounds and secrets that make it hard to repair their once strong friendship and open their hearts to the possibility of love. As they work to find the source of the bird injuries, they uncover much more dangerous crimes.
Buy from: Amazon | Barnes & Noble | Books-a-Million | Christianbook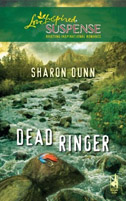 Dead Ringer
When fly fishing guide Lucy Kimbol becomes the prime target for a serial murderer, Detective Eli Hawkins steps in to protect Lucy and catch the killer before it is too late"
Buy from: Amazon | Barnes & Noble | Books-a-Million | Christianbook